Testimonials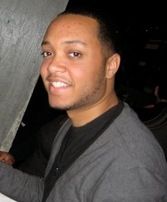 "H.E.A.L.T.H for Youths is an outstanding resource for eager and ambitious students who come from disadvantaged backgrounds and don't necessarily have the means or ability to navigate the college setting on their own. I struggled throughout college to find opportunities for professional development and internships. Once I discovered H.E.A.L.T.H.Y, it was as if each and every door that was closed to me before, became wide open. Through HEALTHY, I was placed in an internship at iMentor, one of the top non-profit organizations in NYC. From there, H.E.A.L.T.H.Y hosted several workshops per week that I took full advantage of during the summer. I used those professional development workshops to fine tune my networking skills. "
"H.E.A.L.T.H.Y also opened the door for me to start thinking of graduate school. I always knew that I wanted to go to graduate school, but I didn't know how real of a possibility it was until H.E.A.L.T.H.Y began working closely with me to make my dreams a reality. Today, I am a graduate student at Baruch College, the School of Public Affairs. I can honestly say that if it wasn't for H.E.A.L.T.H.Y, I would not be where I am today and I am more then grateful for the hard work of everyone involved with H.E.A.L.T.H.Y. More importantly, I truly felt that everyone at H.E.A.L.T.H.Y had my back and wanted to see me succeed." -- Eddy Dure, graduate of St. John's University
---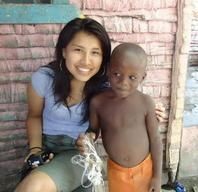 "H.E.A.L.T.H.Y has provided me with such a great network of support and the opportunity to help cultivate my interests. I really enjoy what I have been able to do as an undergraduate. Upon graduation this May I will be satisfied to say that I accomplished many of my dreams. Through H.E.A.L.T.H.Y I have found a wonderful internship at Columbia Medical Center in developmental neuroscience, I have participated in an internship in the Dominican Republic where I worked with youth, and I have received tremendous support with my application for post graduation fellowships. H.E.A.L.T.H.Y provided me with the resources to strengthen my undergraduate studies. I look forward to becoming more involved with H.E.A.L.T.H.Y and to perhaps provide support for the incoming group of students." -- Janine Flores, Medical Student at SUNY Downstate
---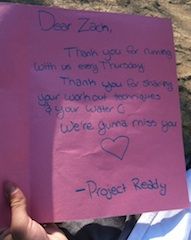 Student writing about the H.E.A.L.T.H for Youths running program.
"Dear Zach,
Thank you for running with us every Thursday.
Thank you for sharing your workout techniques and your water.
We're going to miss you."
-- Project Ready